The press has been very quiet on any NBN news update of recent times.

First of all, I guess there are better things to talk about.
The recent release on NBN.
NBN Co CEO Bill Morrow said:
"At NBN we are pleased with the improvements seen from the additional work undertaken while sales have been paused on the HFC network. We expect to see an uplift in customer experience as a result of these improvements.
"We are also excited to announce we will be expanding FTTC to cover an additional 440,000 in areas where some long-copper FTTN and new HFC lead-ins were previously planned.
"The team remains at the forefront of technology developments and continues to innovate to bring the best network to all Australians, as quickly and affordably as possible.
"The flexibility of the multi-technology mix allows us to choose the right technology for each area and deliver the project on time and on budget.
"We remain confident of reaching our goal of completing the build and connecting eight million Australian premises by 2020."
Upgrade to HFC service
NBN Co has also announced that it will begin a staged re-sale of wholesale HFC services to retailers from 27 April 2018.
NBN Co plans to initially release around 1000 premises in the nbn™ HFC access network footprint in Melbourne and Sydney. The company is planning to release around 38,000 HFC premises by the end of June in select areas across Brisbane, Gold Coast, Sydney, Melbourne, Adelaide and Perth.
This will be a welcome relief for those stuck on the old Optus or Fax network.
All new services were abandoned some months ago while they sorted out the problems,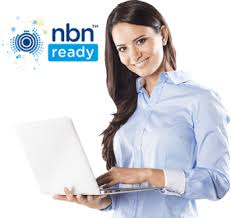 I don't think it is a final, let's go solution yet, a more trial service to fault find. As it should be.
What I want to see on NBN
The FTTN ( Fibre to the node) network change was a stop-gap fill in to speed up the delivery of the NBN at a better price point.
We all understand that distance is a problem and hastening the introduction of long-haul copper links to FTTC is a good idea.
Those in these areas will struggle to get a basic speed let alone a high-speed network.
We wish them well.
Furthermore, we want the new technology to start washing over the original connections in a re-fit operation so high speed is everywhere.
While high speed is considered anything over 25Mbps the average we are aiming for to meet the OECD standards is close to 50 Mbps
Is NBN a good thing
I regularly get asked if they should upgrade to the NBN. This from friends, family and businesses.
My answer is that it may not be the best in the world but it sure beats the pants off the old ADSL Network.

As a result, take the first opportunity you can.
Conclusion
As I said in my opening, things have been quiet on the NBN complains in the press at least.
This is a good thing. Let them really get ahead in the national rollout.
You can read more from Peter Hanley at Fig-solutions.net  
Finally, we say stay ahead of NBN opportunities and benefit.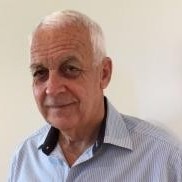 Peter Hanley