NBN news April 18. More on FTTC and more on speed.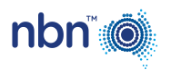 Uptake of faster NBN
I have stated previously that the price perception of faster broadband would limit its growth.
Currently nearly 80% if customers are happy with 25 Mbps or less. I am in this group but would consider a change
if the incentive was good. Not that I am unhappy with my current speed but once you get used to it you always want to fly higher.
A recent discount trial by NBN saw nearly 1 million customers upgrade to higher speed a said Channel 7 report.
"1 million – The number of people upgraded to faster NBN internet speeds in the last four months, as orders for NBN wholesale speeds of 50Mbps or higher more than doubled on the back of NBN Co's temporary discounted pricing."
and from NBN
NBN Co's Chief Customer Officer – Residential, Brad Whitcomb said:
"Our team continues to work closely with internet providers to deliver better broadband speeds for Australians connected to services over the nbn™ access network.
"Three months ago we had less than one in 15 users connected to our 'sweet spot' wholesale 50Mbps plans – today we have more than one in four signed-up to them for better value than what they would have previously been paying.
This is a massive leap of upgrade faith 6% to 25% in four months, someone got a set of steak knives as an incentive.
Why didn't they ask me he said.
Further on the FTTC news.
A bit of Don Trumps fake news here I reckon. It was announced that from a news agency
"The Australian NBN Corporation stated that this week they will be implementing Fibre-To-The-Curb (curb) to over 400,000 homes. An extensive list of the locations hasn't been released yet"
What they still don't say is"
Unfortunately the changes that are proposed at the moment are only for areas that were previously marked to get the HFC (hybrid fibre coaxial) connection. The HFC would use the TV paid networks but has been paused since last year due to high fault rates.
Now that is great for those that have HFC and the service upgrade to them was suspended many months ago.
We, of the inner suburbs have to wait for this technology to catch up
I Love NBN
I am unashameably happy with the NBN, The main reason is that I have it, it works, does not drop out and of my paid speed of 25Mnps I regularly average + 23 Mbps on a WiFi connection in my building.
When I go back to a speed of 2-3 Mbps at a customer premises it drives me nearly mad coping with the delay.
Finally, on NBN
The complaints keep rolling in with some saying they are increasing and NBN saying they are decreasing.
It seems that billing and service inquiries are the big increase ( carrier problems) and not failure problems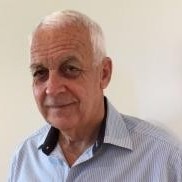 Peter Hanley
1800116116