Is the NBN growing
I am often asked is the NBN growing and the answer is yes very quickly.
The target during the peak is a new connection every three seconds.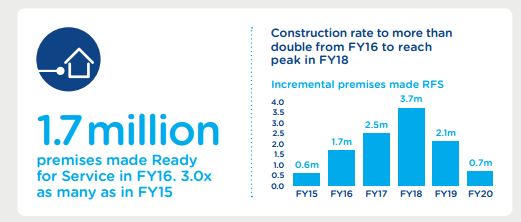 The NBN weekly progress report is available here. This report by the NBN is quite comprehensive if you search topics.
It was also reported during the week that in select areas they had begun turning off phone access to those that had not gone NBN.
I believe a bit of enthusiastic reporting but none the less.
You will be given ample warning, so heed the warning and act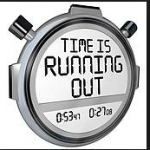 This will eventually happen to every area as they allow an eighteen month period of transfer starting from the available date.
Connections are running at about 30,000 a week so they are moving on rapidly with the roll out.
One thing I consistently push is that doing this in a rush has consequences. I have told the story how I called Telstra and they asked me to call another provider because they were too busy.
Furthermore, not all providers are considered equal and like in real life cheap is not always good.
One critical component is customer service and you only need read a whirlpool forum to get yourself into a knot.
You have several critical decisions to make.
What speed and what volume.
How to connect your telephone access.
What telephone call package will you employ?
Is a hosted phone system for you?
As in any new decision seek the help of experts.
Peter Hanley     1800 116 116                                                                                                                                                                                home