Whats good on the NBN 2
Whats good on the NBN 2 is the second in the series of how to gain benefits and cost savings for your business.
First of all a reminder that number 1 was about Number Portability and the advantages that you can now move a number by suburb.
As a result of this small change, it can provide a huge gain in keeping your valuable asset, a phone number.
Today we look at the humble fax machine, a real cost centre that returns little and consumes a lot.
Cloud technology
As a result of Cloud technology, the fax has been moved off the bench and into your email.
Due to falling demand for faxes, many of you will simply opt to cancel the fax altogether and live without it. That is a decision taken by many with little effect on the business.
I will say that the presence of a Fax number on your business details does provide a dimension of care and choice for your customer, therefore consider this before you delete.
For the many that still require a fax service, you now have many choices. Choices that will increase productivity and decrease cost.
NBN and no choice
In addition, when you move to the NBN you have no choice, there is no fax service under a normal NBN connection.
So what is available and how does it work?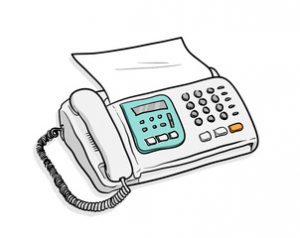 First of all Cloud services provide both in and out faxes, therefore, no change there.
Yes, you can change your old fax number to a cloud service. This is called porting the number. Any carrier will do this for you.
As a result, any inbound fax appears as an email on your normal account. File, forward or delete at the press of a button.
Sending a fax
In addition, with sending a fax, you simply address your email to a given fax address and add an attachment.
Consequently, every desk can have its own fax number or service.
Prices vary with services and some are better than others so chose carefully.
Here at Fig-solutionshttps://www.fig-solutions.net we advise on an appropriate service and a cost that will suit your budget or requirement.
One size does not fit all.
Author Peter Hanley