The pros and cons of Gotbackup with a recommendation to buy. This service offers so much you are hard-pressed to find a better solution
Table of Contents
Exploring the Pros and Cons of Gotbackup: A Recommendation to Buy
Introduction:
Data loss is a common and significant concern in our increasingly digital world. As a result, cloud backup solutions have become essential for individuals and businesses to protect their valuable files and documents. Gotbackup is a prominent player in this space, offering secure and reliable cloud backup services.
In this blog post, we will examine the pros and cons of Gotbackup to help you make an informed decision, ultimately recommending whether or not to purchase their services.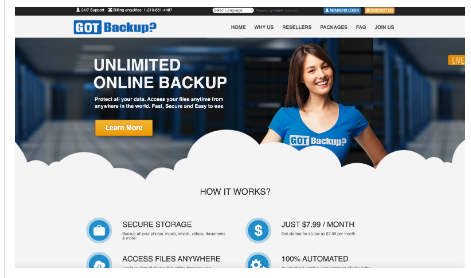 Pros of Gotbackup:
Reliable and Secure Data Backup: One of the primary advantages of Gotbackup is its reliability and security. With state-of-the-art encryption technology, your data is protected from potential loss or theft. Gotbackup stores your files in a purpose-built building and outside backup, ensuring redundancy and minimizing the risk of data loss due to hardware failures or natural disasters. This reliability and security provide peace of mind, knowing that your files are always backed up and easily recoverable whenever needed.
User-Friendly Interface: Gotbackup offers a user-friendly interface that makes it simple to back up and restore your files. The intuitive design ensures that even individuals with limited technical expertise can easily navigate and utilize the service. The straightforward process of uploading files and scheduling backups saves time and effort, making it a convenient option for users at all levels of proficiency.
Versatile Plans and Pricing Options: Gotbackup provides a range of plans and pricing options to cater to different needs. Whether you are an individual looking to back up personal files or a business requiring comprehensive data protection, Gotbackup offers plans that can be tailored to your specific requirements. The flexibility in pricing ensures that you pay for the storage capacity you need, making it a cost-effective solution compared to other providers in the market.
The marketing plan is excellent and can provide great returns
Live weekly training
Live weekly motivational posts
Cons of Gotbackup:
Limited File Size and Speed: One drawback of Gotbackup is that it imposes limitations on file size and upload speed. Large files, such as high-resolution videos or complex software, may take longer to upload, potentially causing inconvenience for users with extensive data sets. Additionally, there may be restrictions on the maximum file size, which could be a limitation for those regularly dealing with large files.
Lack of some Features: While Gotbackup provides a reliable backup solution, it does not lack some advanced features found in competing services. For users who require advanced features like file versioning, advanced scheduling options, or collaboration tools, Gotbackup's simplicity will meet their needs. It's important to assess your specific requirements and compare them with the features offered by Gotbackup to ensure it aligns with your expectations.
They have a heavy emphasis on marketing to quickly grow the customer base.
Many don't realise how good it is.
Recommendation to Buy:
Considering the pros and cons of Gotbackup, it is evident that the benefits outweigh the drawbacks for the majority of users. The reliability, security, and user-friendly interface make it a compelling choice for individuals and businesses seeking a hassle-free cloud backup solution. Although there are some limitations in terms of file size and advanced features, the overall package provided by Gotbackup is highly competitive and provides excellent value for money.
We recommend purchasing Gotbackup for its robust backup capabilities, user-friendly interface, and flexible pricing options. With its reliable data protection and peace of mind, you can ensure the safety of your valuable files while enjoying a straightforward backup experience.
In conclusion, Gotbackup is a recommended choice for individuals and businesses looking for a reliable and secure cloud backup solution. Evaluate your specific needs, weigh the pros and cons, and make an informed decision based on your requirements. By choosing Gotbackup, you can safeguard your data and enjoy a convenient backup solution that meets the needs of both novice and experienced users.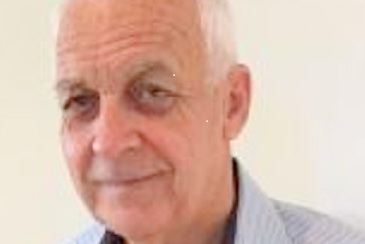 The pros and cons of Gotbackup with a recommendation to buy. Peter Hanley
The best three online businesses to make money