NBN Problems and you.
Here we discuss NBN Problems and you. I read every day about terrible customer experience yet it should not be contemplated with a bit of planning.
Neither Rome nor the NBN is built in a day
First of all a warning to you all. Do not wait until the last minute to order an NBN service.
Every order has a timeline depending on many variables but always allow a couple of weeks for the procedure.
I have experienced several times where clients have had lines removed in the period when connections cease. You lose your number your internet, your phone line and your business.
It is harsh but you do have a full 6 months of warning so act early.
New NBN Bundle offers higher speeds.
The industry is trying to move everyone up a peg so the old favourite 25 Mbps is probably dearer than the 50Mbps. the difference is results is marginal but you are better off with the greater speed connection. Particularly with Voice traffic.
Yes you do have to go NBN
It is not a choice going to the NBN it is only a choice of carriers and performance.
NBN use several ways to market and what comes to your place is what they choose. You have no choice in this. FTTN, FTTC, wireless etc. So get over it and let's get on with it.
Carriers and the NBN
Carriers vary, the cheap are cutting corners the expensive trading on a name so who do you choose?
You should check and compare for what you need in your business. A basic service that slows during peak times a medium that monitors the peaks or a service that maintains a consistent standard. There is a small price difference but it could be worth it.
No diversions with NBN
Our traditional divert my phones is not always standard with NBN Carriers so if you want to maintain a Verdi service or calls to your mobile think about it. Ozmail and Optus are two that have very limited facilities.
Configure time
When you order an NBN service they need time to configure your service and send out modems and or Handsets where required. It usually takes up to a couple of weeks so be patient
This is just a quick update and a reminder to act early.
NBN Problems and you, don't delay and allow time.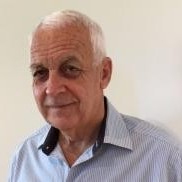 Peter Hanley
home