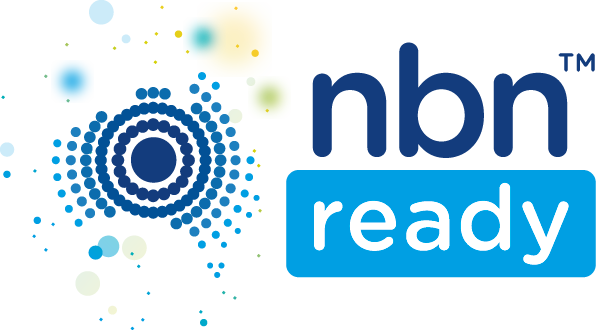 With the rollout of the NBN progressing at a much faster rate since the Government announced the NBN Multi-Technology Mix, the disconnection of standard telephone services such as PSTN and ISDN will now be complete by 2022.
Is your phone system NBN ready? Many businesses are being caught out with the NBN rollout finding out after the fact that their current analogue phone system, key telephone system or traditional pabx is not NBN compatible.
With the arrival of the NBN, your business will need to move from traditional PSTN and ISDN telephone services to IP or SIP telephone services.
Summit has designed a number of ways to make the migration to an NBN Compatible Telephone System as painless as possible. We have an expert team who will work with you to Project Manage your move to an NBN Ready Phone System.
Hosted Telephone System
The easiest way to get an NBN Compatible Telephone Service is using a Hosted Phone System, Hosted PBX or Cloud PBX. With a Hosted PBX, the only equipment required in your business is an Internet Connection and the Phone Handsets on the desk. The Phone System lives in the cloud inside Summit's Secure Datacenters. FlexPBX from Summit Internet offers you phone bill certainty with Unlimited Standard Local, National and Mobile calls for just $39.95 per user, per month.
PSTN or ISDN Gateway
If you want to keep your existing phone systems, such as NEC Xen, NEC Topaz, NEC SV8100, LG Aria, Nortel BCM, Commander Phone System, Siemens PABX, Avaya IP Office, LG IPECS, Samsung PABX, Mitel, Alcatel PABX, Hybrex Phone System or Panasonic PBX, then you will need a PSTN or ISDN Gateway.
A PSTN or ISDN gateway allows you to connect your traditional phone system to the Summit IP Voice Network to be NBN ready.
Summit Internet offers a range of PSTN and ISDN gateways for Voice over IP Telephony on the NBN and works closely with a number of Traditional Phone System Technicals to install and configure your phone system to be ready for the NBN.
Don't get caught out and be cut off. Speak to us now to move on to a NBN ready phone solution.
Peter Hanley
1800 116 116