Optus allegedly referred to NBN migration payments as 'bounty'.
Unethical NBN enforcement
Optus has been fined $1.5 million by the federal court for trying to force customers off its HFC network and onto the NBN
This method was to increase the revenue to Optus but the penalty was estimated at double that.
The Australian Competition and Consumer Commission (ACCC) said Optus told around 14,000 of its HFC customers that their services would be disconnected – "in as little as 30 days in some cases" if they did not move to the NBN.
The conduct occurred between October 2015 and March 2017.
The ACCC initiated court proceedings against Optus at the end of last year for court action this year
The watchdog said that under the terms of its contracts with customers, "Optus could not force disconnection within the timeframe it claimed".
IT also stated that it could not force them to stay contracted to the company.
Under NBN Co's migration arrangements, there is usually an 18-month window in which customers can transition off their legacy broadband systems over to the NBN.
There is no requirement to stay with the same broadband provider in this process.
What the ACCC said.
The ACCC said that Optus had been after migration payments from NBN Co, which it is entitled to receive for every customer that moves off Optus' HFC network over to an NBN service.
However, the watchdog alleged that obtaining these payments "became part of Optus' annual financial targets and was referred to by Optus as 'bounty'."
The ACCC said Optus had cooperated after proceedings were filed, and had paid out compensation to affected customers of $833,000.
Whilst this case made the headlines many others have not.
I recently had a customer that The carrier refused to make changes because they were due to be cut off in a month or so. This was month 2 into the 18-month window.
As a result, I made the mistake of not reporting the issue at the time.
Be aware of your rights.
You can choose any carrier you want to go to the NBN.
You can transfer your current number to NBN
faxes won't work on NBN so you need to make other arrangements.
You have the full 18 months to make a decision.
Don't wait until the last moment the rush may cause delays.
In a large majority of cases, NBN delivers superior speed and cost advantages>
Ignore most of the negative press.
Finally, confirm downtime arrangement with your carrier before signing.
Use a good message service to back you up.
In conclusion, the change is important so research your supplier before making a decision, like anything, there is good and not so good.
Reproduced from the original article in ITNews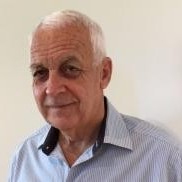 Peter Hanley