NBN News May- 18
As NBN continues to grow with nearly 6.6 million premises ready for connection the competitors are marching in.
The latest is the launch of the blisteringly fast 5G mobile network. This will take a decade to install but many may get an early entry
Telstra is adamant it will not kill the wires-in-ground $84 billion National Broadband Network.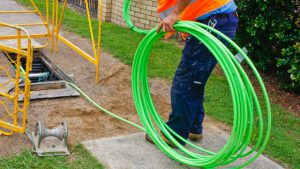 5G technology
Telstra is embracing 5G technology after launching a trial hotspot area on the Gold Coast.
They also are announcing plans to begin offering some 5G services by next year.
Reportedly the technology has been touted as a potential NBN-killer, even by the outgoing NBN Co chief executive Bill Morrow.
This is because of its touted  20-gigabits-per-second speed.
That's 20 times faster than the current mobile standard 4G and significantly quicker than the best NBN plans offering 100Mbps.
For those on a low data consumption this may be great but for the majority ( read Netflixers)  the fixed broadband will be necessary
Mr Riley, who now heads Telstra's enterprise division, said substantially more data was consumed on the fixed network than on the mobile network.
"I think 5G will increase the number of wireless-only homes and businesses but I don't think it could replace (the fixed network)," he said.
Mr Riley said data consumption was set to boom when technologies like 4K television and virtual reality applications become commonplace.
Early adopters of 5G technology
He said some of the earliest adopters of 5G technology were Australia's miners, who were implementing it in autonomous vehicles.
5G as a backup or roaming devise will be in every pocket and business.
The regional areas that most need it will probably be the last to be upgraded so there is a long wait for many.
The changes to our Internet in such a short time are making life easier and more accessible to many as we adapt to a higher speed environment.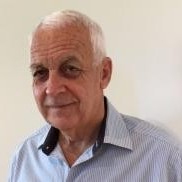 Peter Hanley