Who controls the NBN speed?
In an article in the West Australian newspaper by NBN CEO Bill Morrow, he talked of the three link chain that is the NBN and who controls the NBN speed?
Because the NBN was scaled back to cut cost and to deliver a quicker completion we are stuck with some of the same problems that exist with the current ADSL-2 system.
Namely, distance from the exchange a problem that has dogged many users for many years and slowed the speed of the NBN.
One day somewhere in future time we will have high speed delivered right through to your computer. Then, who can we blame, perhaps the computer? More on that below.
What we do get though are higher speeds than we have now and probably lower prices.
Plus, a change in how we run our phone calls through the Internet.
The three links in the chain that will affect your service are.
How the NBN gets the signal to your home/ business and how good your internal wiring is.
Now some will still be at the end of a long bit of copper coming from a local node. Some will have fibre and a few will have satellite access.
You have no control over this, just ask the question at the start of the journey so you know what to expect.
2 What speed you purchase from your carrier, 12, 25, 50 or 100 MBPS. You should, however, understand these are maximum speeds and not guaranteed in any way.
You do have a say in this and can order a speed to suit your need. A majority of users are opting for the 25 MBPS plan which is probably three times greater than what you are getting now.
The important bit is you have some level of choice provided you are in a reasonable access area.
3 This is the important issue and again is partly in your control.  Certainly, you need to choose wisely.
The carriers buy supply from the NBN and retail to you the customer.
They buy in bulk in two quantum's, one is an access fee the other is the collective amount of data that flows between the two networks at any point in time.
If your carrier does not purchase enough data but adds excess customer they need to share the bandwidth thus reducing speed.
This may be experienced at peak times. Just like the good old days.
This experience is really exaggerated when on a Satellite link. Here they load the link with customers over a given area. Thus, performance deteriorates to a significant degree and there is no escape.
Preparing for the experience.

How can you prepare for such an experience? Well the first principal is cheap is not always good and to ask your carrier what speeds you can expect during peak times.
You may not get a good answer but at least you have a point of conjecture if it is not achieved.
The NBN is now providing coverage for one in every two Australians so the roll-out is happening very quickly and will be complete in a couple of years to service over 12million premises.
In an article  Sunday 30/07 Sunday times Western Australian. It was quoted that NBN was a Damaged brand. The report finished by saying that the NBN reported 23,700 Service class Zero locations unable to get the internet.
Taken as a percentage of a completed service meeting 12 million premises equates to 0.002 percent in a country as big as Australia.
Consider this; if NBN had gone for a first class roll out across Australia what damage would we see in delays and cost.
A balanced view.
For a balanced view listen to some of the good stories and look at issues other than the NBN.
A friend of mine using a Telstra NBN service had terrible quality service.
He moaned and groaned about the service with dropouts, slow service, and bad voice quality.
Week after week I listen to the complaining until it was suggested he change his modem. The magic Fairy waved her wand and now he sings the virtues of fast internet and how good the NBN is.
He blamed NBN, not his carrier and installer.
Telstra should have advised correctly, on the equipment to be used.
In conclusion, you should look at the three chains in the link and where problems may come from before joining the chorus of how bad things are and NBN bashing.
I am not related to NBN in any way, I do have a proffered carrier but my opinion is based on realistic outcomes.
I want faster internet and now I have a choice, that is a true step into the future.
Peter Hanley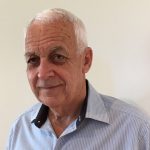 Who controls the NBN speed? You do.