About Peter Hanley. Sometimes you need to know who is behind a company and what experience they bring to the table. Peter Hanley has been around Telco for 30 yrs
As an octogenarian, I bring a few years of wisdom and show that age does not decline the ability. About Peter Hanley
MY STORY
First of all, I have been in business most of my life and it has been very good to me. My speciality was the ability to see new opportunities and take them to fruition. one such venture started with a small office, a desk, a telephone and not much else.
Within a few short years, that company was listed on the Australian stock exchange and the shares rose to 5 times the original value within days.
I toured Asia working in most of the major centres as a consultant in Radio Paging.
One of my more interesting jobs came from The chairman of the company I worked for.
I was in Malaysia at the time in the sweltering tropical heat and was dispatched to Shenyang in China at about -17c.
My instructions were to obtain a paging licence and not come back without it.
Working in China is a challenge and I declared never to return after I finally left with a Licence in hand.
Why I want to help people
I kept reading negative reports on the NBN so I thought I should find out more and then keep the general public informed.
I have sold Telephone lines, telephone systems, and mobile Phones and this is just another venture into technology.
The NBN is great for Australia, yep it's got some faults but a lot of future.
THE GOAL OF MY SITE
The goal of this site ( one of many) is to lead you to the knowledge  that will provide you with as many tools as you need to learn to speak all things NBN
I
Things to avoid
Believing the negative comments about NBN. I have found that most complaints come from non-users
If you ever need a hand or have any questions, feel free to leave them below and I will be more than happy to help you out.
All the best,
Peter Hanley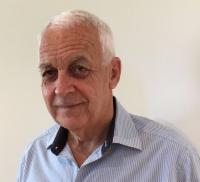 Select@westnet.com.au